About Hopetown Plant Labs
Hopetown Plant Labs (HPL), the tissue culture lab of Upper Canada Growers, is a newly established lab located in Harrow, Ontario. Hopetown Plant Labs has an objective of producing high quality tissue culture fruit trees, rootstocks and scions according to market trends. We are fully equipped for commercial micropropagation of apples, hazelnuts, grapevines, plums, and peaches and are constantly expanding our research and production on new initiated varieties. The stock of selected cultivars is initiated and established using micropropagation technologies, followed by mass multiplication of the stock cultures and initiation of a dense rooting system. All our tissue culture materials are maintained and stored under a controlled and sterile environment, monitored 24/7 through cameras.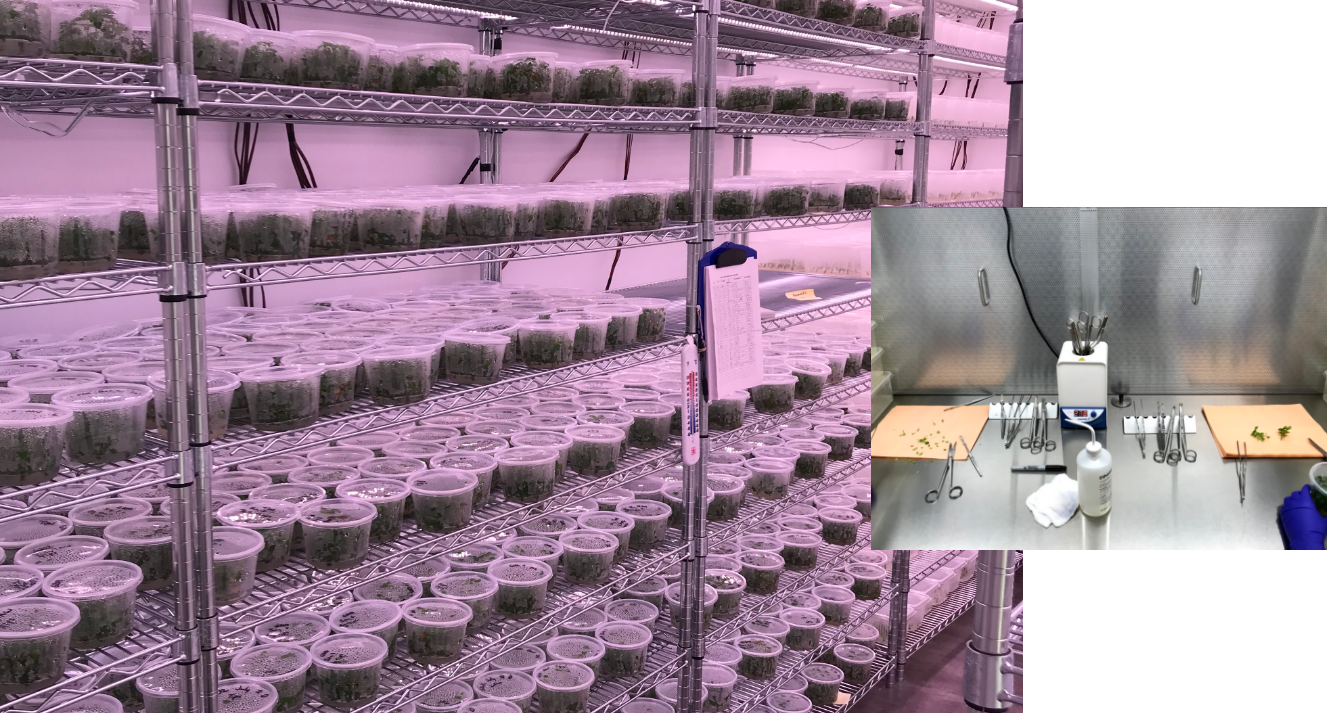 Tissue Culture
Plant Tissue Culture, or micropropagation, is a highly effective technology to rapidly clone plants under controlled and aseptic environments. It produces physiologically and genetically uniform plant populations that are favoured by commercial companies for rapidly producing desired plant material on a large scale.
The tissues or organs from the mother plant, such as shoots, meristems, leaves, and nodes, are selected as the primary explant and cultured on a medium supplemented with necessary nutrients and plant hormones in a sterile environment/container. High quality plants can be produced within a short time and limited space. Micropropagation also provides the advantage of propagating contamination-free plant material and storing a living collection of germplasm over long periods of time.